Membership Fees are due for renewal on the 1st January of each year.
An additional fee of $3.00 per regular club meeting applies to cover incidentals. Varying fees per member applies to Master Series / Special Presentations. The club offers various workshops throughout the year, fees vary. Membership fees are used to purchase capital items, and to pay Club affiliation fees and services.
Current financial members are eligible to participate in Monthly Club Competitions,
Club workshops, field trips and outings as well as join our closed Club Facebook Group.
New members will be supplied with a copy of our Members Handbook which contains further details in regards to the club, competitions and activities.
New and Renewing Memberships
Visit the Trybooking website and complete the online Booking form.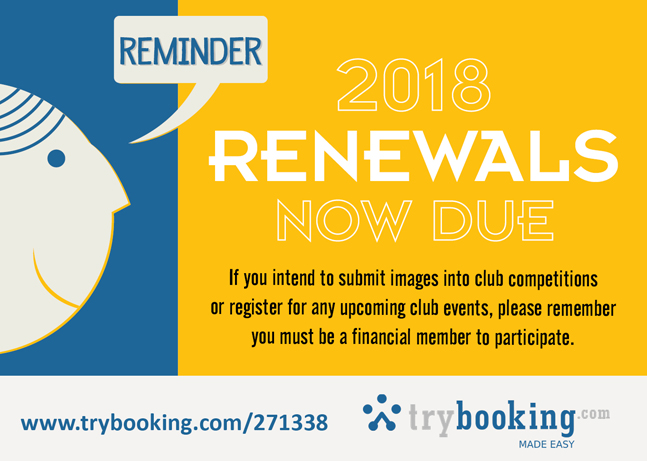 For membership enquiries, please visit www.trybooking.com/271338 or contact the
club secretary at: secretary@redlandscameraclub.org.au

Member Handbook
January 2018 Member Handbook. Available Here.